The Golden Lotus Shoe by Anthony Van Lam
Join ArtSHINE as we celebrate this exhibition opening: The Golden Lotus Shoe by Anthony Van Lam
About this Event
Opening Celebration:  Wednesday 17th February 2021
Time: 6.00pm till 8.00pm
Where:
Community Bank Darling Square Art Space
11 Little Pier Street Haymarket NSW 2009 (corner Little Pier & Harbour Streets)
Exhibition: Opens by Claudia Chan Shaw
About the exhibition:
This exhibition explores the complex relationship between beauty and perfection.
History shows us people will do anything in the pursuit of 'beauty' as many of us aspire to achieve 'perfection'. But are we our own worst enemy – standing in our own way of achieving perfection? Or
Do we have a twisted view of what beauty and perfection really are?
What is beauty anyway?
What is perfection?
In a world not too far away, the humble shoe is underpinned with layers of meaning and memories. For centuries, shoes were used to shape a society's ideal of beauty and perfection.
Can a pair of three-inch shoes that encased not only feet – but thousands of years of trapped memories – be beautiful? Or are they torture? Did those wearing shoes so seemingly beautiful on the outside actually achieve perfection?
"I like my paintings to act as a catalyst for the observer to think and reflect. To act as a reminder that everyone is beautiful in their own way. We don't have to try too hard to meet people's or society's expectations or to get accepted. We should accept our own beauty as we are all unique.
"If beauty is in the eye of the beholder, then the person who is observing gets to decide what is beautiful.
"Beauty doesn't exist on its own but is created by us, the observer. I don't want people to put themselves through this torture and allows others to push them into becoming something they're not. History shows us one thousand years of abuse and torture should teach us that cherish and learn from the past to make better choices.
"It's very personal for my exhibition for me because I know that everyone goes through living with self-doubt; we're driven to better ourselves. There is pressure from a society where people often say
'Be humble and be aware that there will always be someone better than you. You'll never be what people want you to be.'
About the artist:
The stylistic, expressive paintings of Australian artist Anthony Van Lam are as tranquil and magical as they are profound. Working in mix media on canvas or on paper, he paints from a range of subject matter to explore how lines, colours, organic shapes, flowers, animals and surface patterns intersect in unique ways to create form. With a background in fashion design, the artist has an excellent sense of composition and is able to place objects expertly in the picture plane, finding new meanings in a familiar subject by isolating them and manipulating forms in terms of scale, colour, and shadow.
Known for his bold and colourful designs in fashion, Anthony's paintings reveal his true passion for flowers that are immediately
eye-catching. His current works capture exotic water lilies in a perfume lake. Elegantly depicted, they offer tranquillity, calmness and allow you to leave your stresses behind when you look at one of his artworks.
Perhaps the hallmark of Anthony Van Lam's work is his remarkable use of colour and the way he is able to manipulate light and shadow to bring his work to an entirely new level.
Indeed, there is an ethereal component to his work, a sense of the surreal. In the end, these engaging paintings encourage us to find the magical in the everyday.
About Claudia Chan Shaw:
BROADCASTER. PRESENTER. DESIGNER. CURATOR. ARTIST. AUTHOR. COLLECTOR.
This Sydney born creative has a diverse career spanning art and design, photography, curating, television and radio presenting, arts commentary, public speaking, and collecting.
Claudia Chan Shaw started her television career in TV commercials and as a model on Network Ten's Good Morning Sydney. After appearing as a guest on the ABC's popular long-running program Collectors, sharing her enviable collection of tin toys and robots, Claudia was asked to audition for the role of a presenter on the show at the end of 2009. She joined the Collectors team as one of the panels of experts and became co-host of the show in 2010. She has become a go-to commentator on all things to do with collecting in print and on the radio.
She presents and produces Arts Friday on  89.7fm Eastside Radio. Claudia interviews artists, authors, performers and creatives with a cool mix of jazz. Arts Friday 10:30am – noon Fridays, 89.7fm Eastside Radio.  http://eastsidefm.org/ 
Claudia regularly appears as one of The Collectables on Weekends with Simon Marnie on ABC Radio Sydney. She has read for a number of documentaries on RN –  ABC Radio National.

About Community Bank Darling Square
City West Community Financial Services (CWCFS) was formed in 2007 to enable an offer of a franchise agreement to operate a Bendigo Bank branch in Pyrmont. Now the branch is located at Darling Square, Haymarket.
Your Community Bank at Darling Square is a profit for purpose enterprise where we present and promote events that inspire, enhance life and grow passions. With up to 80% of our profits returned by way of funding community initiatives and social enterprises, our amazing customers are indeed the gift that keeps on giving.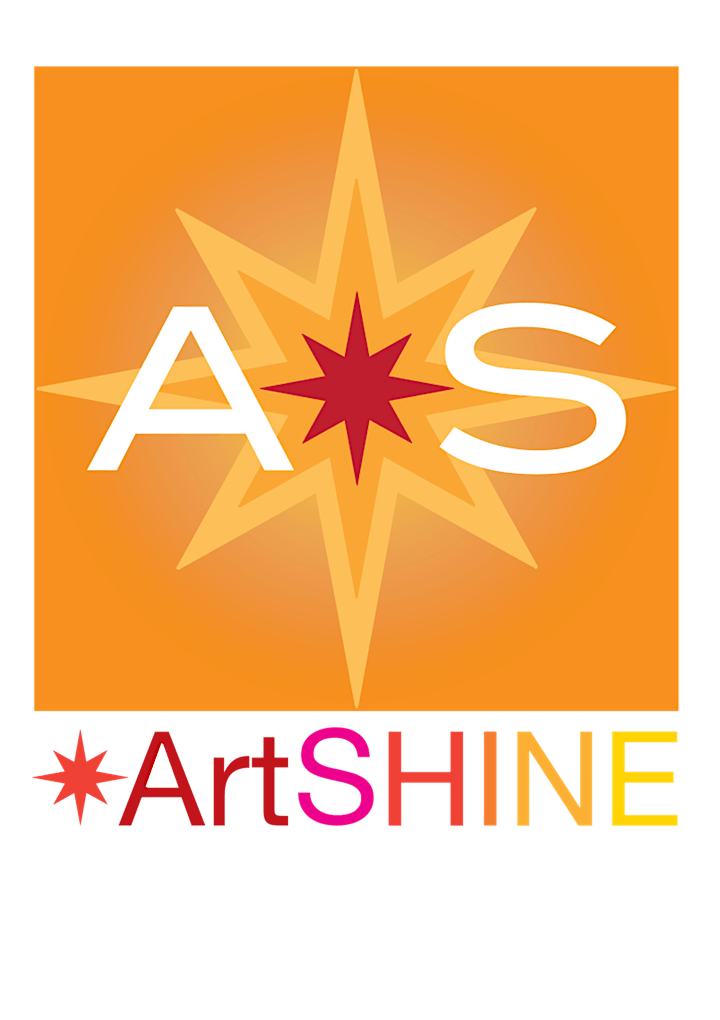 About ArtSHINE
ArtSHINE industries works with artists, designers, and all Creative Industries Professionals to showcase their creative practices and their work.
Founded by Vinh Van Lam and Stuart Horrex ArtSHINE galleries are now popping up across a number of venues and spaces. So much more than physical gallery or exhibition spaces, the ArtSHINE galleries platform is an opportunity for Creative Industries Professionals to create immersive retail and gallery experiences. Retail and gallery sales allow Creative Industries Professionals to connect with their communities in a direct and personal way, and ArtSHINE is building a viable commercial future for artists, designers, and all Creative Industries Professionals by securing under utilised pop up, short-term & long-term spaces, and alternative venues to facilitate these engaging events and exhibitions.
ArtSHINE is constantly seeking to work with commercially minded artists, designers, and innovative Creative Industries Professionals and the Impact Investors who are ready to support them.
ArtSHINE offers a flexible, practical, and real-world approach to commercialisation, licensing, entrepreneurial education, creative practice, entrepreneurship, and self-leadership.
Book a Viewing
Location:
Darling Square Community Bank Art Space , Corner of Harbour and Little Piers St, Haymarket NSW 2000
End Date:
28 February 2021
Opening Reception::
Wednesday 17 February 2021