Solo Exhibtion – Dreaming of Colour by Vinaya Muralidhran
Join ArtSHINE as we celebrate this exhibition opening: Dreaming in Colour by Vinaya Muralidharan
About this event
A Solo Exhibition Dreaming in Colour by Vinaya Muralidharan
Opening Celebration:
When:
Wednesday 1 September 2021
Time:
6.00pm or 7.00pm
Based on current NSW Health restrictions we have arranged two sessions. Each session will be limited to 40 people:
Session 1. 6.00pm – 7.00pm
Session 2. 7.00pm – 8.00pm
Where:
Darling Square Community Bank Shop NE12 11 Little Pier Street Haymarket NSW 2009 (Cnr Little Pier & Harbour Streets)
PLEASE NOTE:
Due to current NSW Health guidelines and restrictions, we're limited to 40 people at a time. That's why we've scheduled two sessions with a limit of 40 people per session. Visitors in the 6 pm session will be asked to leave in order to accommodate those in the 7 pm session. Thank you for your understanding.
Please only book your ticket if you are coming to the event. If for some reason you're unable to attend, please notify us by cancelling your ticket via Eventbrite so someone on the waitlist may be notified and come along instead.
We'll also be notifying guests of any special requirements or conditions closer to the time should any circumstances change.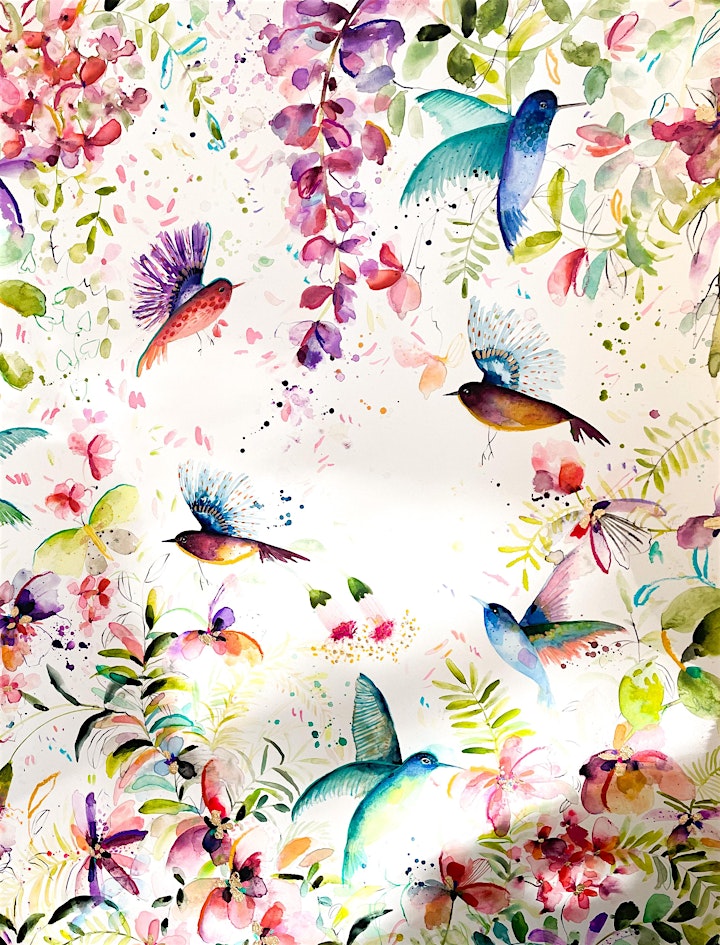 About the exhibition – Dreaming in Colour
"Creating intentional and uplifting artworks is a deep need of my soul to create beauty and to find magic in every day. The times we are in are so black and white and grey that as an artist I want to create work that expands consciousness, heals, evokes happiness in the world and nourishes the soul and to do this I am always dreaming in colour. I find that colour and forms communicate things that sometimes words fail to do. Sometimes they are recognisable imagery and sometimes not. In these days of black and whites, feeling grey seems the norm. I hope through these times we can see colour and never lose hope. Through my works, I want to remind you that life is beautiful and hope that you take it so deep down until we all start dreaming in colour." ~ Vinaya Muralidharan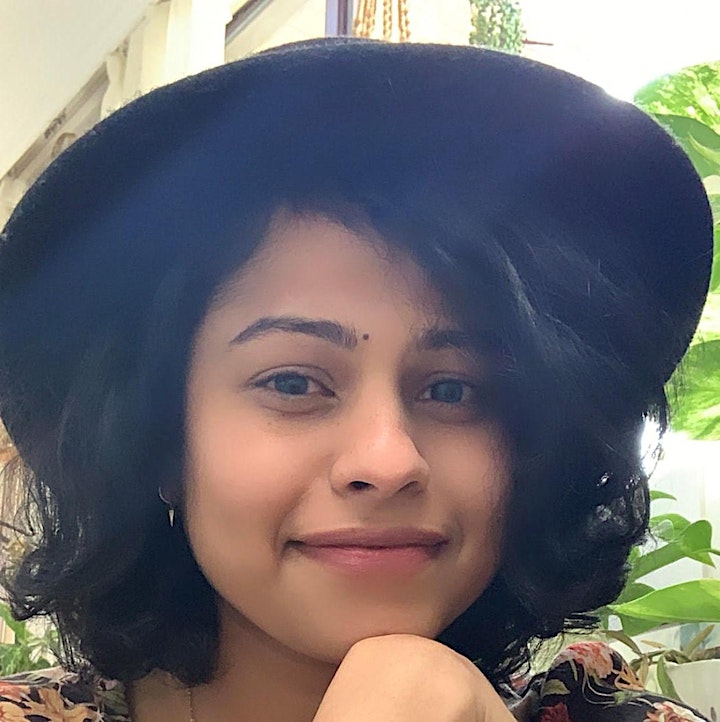 About the artist
I am a fine artist currently enjoying the beautiful medium of watercolours. Much of my work draws its inspiration from nature and to be able to find beauty, calm and positivity regardless of life's challenges. The creation of originals is all about finding the spark and approaching a subject from my deep authentic self. In moments of stillness when I am totally disconnected from the chaos of everyday life and the clutter of the mind, I find peace. From there, there is an idea that sparks, an idea whose origin is so complex to articulate because it stems from all that I have experienced in life so far, experiences as small as visiting a cafe or as big as my cultural heritage put this idea onto paper means to approach a subject matter from my perspective, to be so self-aware to know and understand deeply what my likes are and to find a way to bring in all my experiences, some life experiences, some aesthetic and to present a distinct flavour. I'm honoured that people feel connected to my work.
Book Now
Location:
Community Bank Artist talk Community Bank Darling Art Space , Corner of Harbour and Little Piers St, Haymarket NSW 2000
End Date:
1 September 2021